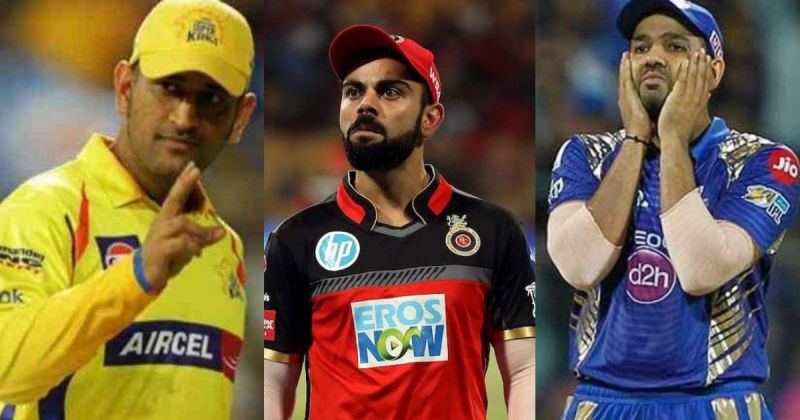 Auction for 2020 season of the Indian Premier League(IPL)
The 2020 season of the Indian Premier League (IPL) might be four months away but there is already a buzz around 13th edition. A couple of weeks ago, all eight teams released a list of players that they've retained and the ones they have let go.
The 2019 edition of the IPL ended in early May but there has been little rest for the franchises. It's been a pretty busy offseason for them as they plan for the upcoming one. As many as 11 players changed teams during the trading window, including some big names like Ajinkya Rahane, Ravichandran Ashwin and Trent Boult.
After the trading window ended, 127 players were retained by the eight teams in total. Out of those, 35 of them were overseas players. As many as 71 players were released and they will go back into the auction pool which will consist of at least a few more hundred players.
The IPL auction is also just around the corner. It is scheduled to take place in Kolkata on the 19th of December. Hugh Edmeades who made his IPL auction debut last season will most likely continue to be the auctioneer. Also, it is the first time that Kolkata will be hosting the IPL auctions. In the past, Bengaluru has usually been chosen as the venue but it changed last year. Jaipur played host for the 2019 auctions and this year, the capital of West Bengal has been zeroed in.
The players are picked in a very different format when compared to what most T20 leagues follow. The IPL follows an auction process while most of the other big T20 leagues around the world usually have a draft system where the price of a player is fixed in a particular bracket and it cannot exceed that. The auction in the IPL is a typical auction where there is a base price for each player and there is no upper limit in the IPL which allows teams to bid any amount for any player.
Hence, we often hear stories of rags to riches, especially for Indian domestic players. Even certain international players go on to earn some big money and are undoubtedly the biggest attractions going into an auction.
While the roster isn't out, it is expected that some of the big international stars who missed the last season might be back in the auction pool. The premier Australian fast bowling duo of Mitchell Starc and Pat Cummins are expected to make it to the auctions while the England stars like Jason Roy, Eoin Morgan, Chris Jordan and Joe Root (most of them went unsold last year) will also be attractive propositions.
There will be the Indian domestic contingent as well. Some of the players have been performing in fine form. The likes of Sai Kishore, G Periyaswamy, Yashasvi Jaiswal and Roham Kadam have been very good in the white-ball tournaments this year and will be centre of attractions as far as the Indian uncapped players are concerned.
A maximum of 73 players, including 29 overseas players can be picked in the upcoming auction. They will be put under different base price brackets and will be auctioned in different categories as well. Moreover, the eight teams together can spend a (maximum) total of INR 207.65 crore in buying these 73 players (could be less as well).
Kings XI Punjab (KXIP) have the biggest purse available. They released seven players and traded a couple of them as well. They released some of their big buys like Varun Chakravarthy and Sam Curran. Thus, the 2014 IPL finalists have a purse of INR 42.70 crore going into the auction. They also have a new head coach Anil Kumble and he will be looking for a positive start. They have nine slots to fill and out of those, four can be overseas.
Kolkata Knight Riders (KKR) have let go of 11 players, including some of their big names like Chris Lynn, Robin Uthappa and Piyush Chawla who've been central to their success over the years. They have four overseas slots available as well. The two-time champs have a purse of INR 35.65 crore available.
Meanwhile, Royal Challengers Bangalore (RCB) swept through and released as many as 12 players, half of which were overseas. They retained just two overseas players along with a young Indian core. The Virat Kohli-led side has INR 27.90 crore available as they head into the auction looking for a relatively fresh start.
Rajasthan Royals (RR) and Delhi Capitals (DC) were two of the most active teams in the trade window. They have 11 slots available and the only difference is that Delhi can buy five overseas players while Rajasthan can buy only four. The purse remaining is similar as well. DC have INR 27.85 crore and RR have INR 28.90 crore.
The other three teams – Mumbai Indians (MI), Chennai Super Kings (CSK) and Sunrisers Hyderabad (SRH) wear a pretty settled look. While CSK have five slots to fill, MI and SRH have seven each. Moreover, all three teams have less than INR 20 crore remaining. MI has the least – INR 13.05 crore while CSK have INR 14.60 crore and SRH have INR 17 crore.
Hence, there is a definite buzz around the auctions already. A few hundred players are all set to go under the hammer in less than three weeks and will fill up most of the 73 slots available.